India 19
•Lonely Planet•2022 •
Anglicky
Katalógové číslo: 429951
Ušetríte až 1,70 € z bežnej ceny 27,95€
26,25€
Posledné kusy u vydavateľa. Dodané množstvo a termín negarantujeme.
Skladom u dodávateľa
Lonely Planet's India is your passport to the most relevant, up-to-date advice on what to see and skip, and what hidden discoveries await you. Explore the magnificent monument to love that is the Taj Mahal, climb into the high Himalaya and Ladakh's moonscapes, and experience the dramatic rock-cut grottoes in the caves of Ajanta; all with your trusted travel companion. Get to the heart of India and begin your journey now! Inside Lonely Planet's India Travel Guide: Up-to-date information - all businesses were rechecked before publication to ensure they are still open after 2020's COVID-19 outbreak Top experiences feature - a visually inspiring collection of India's best experiences and where to have them What's new feature taps into cultural trends and helps you find fresh ideas and cool new areas Pull-out, passport-size 'Just Landed' card with wi-fi, ATM and transport info - all you need for a smooth journey from airport to hotel Planning tools for family travellers - where to go, how to save money, plus fun stuff just for kids Colour maps and images throughout Highlights and itineraries help you tailor your trip to your personal needs and interests Insider tips to save time and money and get around like a local, avoiding crowds and trouble spots Essential info at your fingertips - hours of operation, websites, transit tips, prices Honest reviews for all budgets - eating, sleeping, sightseeing, going out, shopping, hidden gems that most guidebooks miss Cultural insights give you a richer, more rewarding travel experience - history, people, music, landscapes, wildlife, cuisine, politics Over 200 maps Covers Delhi, Rajasthan, Punjab, Kashmir, Himachal Pradesh, Agra, Uttar Pradesh, Kolkata, West Bengal, Sikkim, Northeast States, Gujarat, Odisha, Mumbai, Goa, Karnataka, Andhra Pradesh, Kerala and Tamil Nadu The Perfect Choice: Lonely Planet's India, our most comprehensive guide to India, is perfect for both exploring top sights and taking roads less travelled.Looking for just the highlights? Check out Best of India, a handy-sized guide focused on the can't-miss sights for a quick trip. About Lonely Planet: Lonely Planet is a leading travel media company, providing both inspiring and trustworthy information for every kind of traveller since 1973. Over the past four decades, we've printed over 145 million guidebooks and phrasebooks for 120 languages, and grown a dedicated, passionate global community of travellers.You'll also find our content online, and in mobile apps, videos, 14 languages, armchair and lifestyle books, ebooks, and more, enabling you to explore every day. 'Lonely Planet guides are, quite simply, like no other.' - New York Times 'Lonely Planet. It's on everyone's bookshelves; it's in every traveller's hands.It's on mobile phones. It's on the Internet. It's everywhere, and it's telling entire generations of people how to travel the world.' - Fairfax Media (Australia)
Úryvok z obsahu knihy ...
Podrobnejšie info

Katalógové číslo

429951

Názov

India 19

EAN/ISBN

9781788683876

Forma

Mäkká

Druh tovaru

Kniha

Rok vydania

2022

Rozsah

1256

Rozmer

197 x 128 mm

Stav

Skladom u dodávateľa

Dostupnosť

Posledné kusy u vydavateľa. Dodané množstvo a termín negarantujeme.

Sadzba DPH

10%

Zľava

6%
Odporúčame mohlo by Vás zaujímať
Zákazníci, ktorí si kúpili India 19, si z kategórie Turistickí sprievodcovia na Literama.sk tiež často kupovali...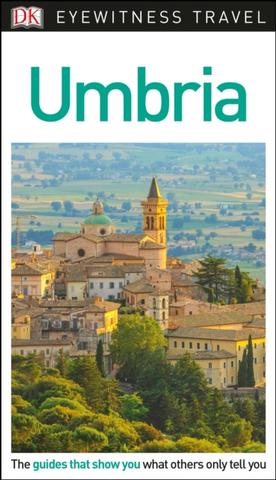 Podeľ sa s nami o svoj názor a my ťa odmeníme vernostnými bodmi. Pomôžeš iným zákazníkom s kúpou tohto titulu. Chceš viac informácií o našom vernostnom programe?
Najprv
sa prihlás,
za kvalitnú recenziu a hodnotenie
Ťa odmeníme
!
India 19 zatiaľ nikto nehodnotil. Podeľte sa s ostatnými o svoj názor! Možno im tak pomôžete pri ich rozhodovaní.