Dennis Hopper: Photographs 1961-1967
Tony Shafrazi; Dennis Hopper
•TASCHEN •
Anglicky
Kniha: Dennis Hopper: Photographs 1961-1967
The Many Worlds Of Dennis Hopper. A reluctant icon captures a decade of cultural transformation. This edition is limited to 1,500 numbered copies, each signed by the photographer. "I was doing something that I thought could have some impact someday. In many ways, it's really these photographs that kept me going creatively." —Dennis Hopper During the 1960s, Dennis Hopper carried a camera everywhere—on film sets and locations, at parties, in diners, bars and galleries, driving on freeways and walking on political marches. He photographed movie idols, pop stars, writers, artists, girlfriends, and complete strangers. Along the way he captured some of the most intriguing moments of his generation with a keen and intuitive eye. A reluctant icon at the epicenter of that decade's cultural upheaval, Hopper documented the likes of Tina Turner in the studio, Andy Warhol at his first West Coast show, Paul Newman on set, and Martin Luther King during the Civil Rights March from Selma to Montgomery, Alabama. In many ways this work is photography as film, a poignant narrative expressed through a series of stark images–early shots of Tijuana bullfights, LA happenings and urban street scenes show an experimental freedom that would translate into the vivid cinematic imagery of Easy Rider and beyond. From a selection of photographs compiled by Hopper and gallerist Tony Shafrazi—more than a third of them previously unpublished—this extensive volume distills the essence of Hopper's brilliantly prodigious photographic career. Also included are introductory essays by Tony Shafrazi and legendary West Coast art pioneer Walter Hopps, and an extensive biography by journalist Jessica Hundley. With excerpts from Victor Bockris's interviews of Hopper's famous subjects, friends, and family, this volume is an unprecedented exploration of the life and mind of one of America's most fascinating personalities. About the editor and author: Born in Abadan, Iran, to Armenian parents, Tony Shafrazi was educated in England from age 13, graduating from the Royal College of Art in 1967. Moving to New York in 1969, he exhibited as a conceptual artist throughout Europe and New York. From 1974–78, he advised and helped build an outstanding collection for the Museum of Contemporary Art in Tehran. In 1979, he opened his New York gallery, introducing groundbreaking American artists of the '80s including Haring, Basquiat, Scharf, Brown, and Baechler, while exhibiting masters of the '60s: Warhol, Ruscha, and Hopper. From 1990, he exhibited the work of Brian Clarke, Patrick Demarchelier, Robert Williams, Michael Ray Charles, and David LaChapelle. Since 1997 he has represented the Estate of Francis Bacon, and continues to mount museum-quality exhibitions, most recently the critically acclaimed "Who's Afraid of Jasper Johns?" About the photographer: Dennis Hopper (b. Dodge City, KS, 1936) is an acclaimed artist, actor, screenwriter, and director who first impressed audiences with his performances in Rebel Without A Cause (1955) and Giant (1956). He changed the face of American cinema with Easy Rider (1969), which he co-wrote, directed, and starred in. Hopper went on to act in hundreds of memorable films and television shows, including Apocalypse Now (1979), Blue Velvet (1986), Hoosiers (1986), True Romance (1993), Basquiat (1997), Elegy (2008), and the TV series Crash (2008). Hopper began painting as a child and started taking photos in 1961, after his then wife Brooke Hayward gave him a 35mm Nikon camera for his birthday. His paintings and photography have been exhibited all over the world, including the recent retrospective, "Dennis Hopper and the New Hollywood" in Paris. He works and lives in Venice, CA, with wife Victoria Duffy and his three children, Marin, Ruthanna and Henry. About the contributing authors: An Englishman who moved to New York in 1973 and became connected to Andy Warhol, the Factory, and Interview, Victor Bockris has written books on Lou Reed, Andy Warhol, Keith Richards, William S. Burroughs, Patti Smith, and Muhammad Ali. Walter Hopps (1933-2005) was one of the premier curators of 20th century art. Co-founder of Los Angeles's Ferus Gallery and director of the Pasadena Museum of Art, he was responsible for the first retrospectives of Kurt Schwitters, Joseph Cornell, and Marcel Duchamp. A key advocate of American Pop art, his 1962 survey "New Painting of Common Objects" was the first of its kind. After directing the Washington Gallery of Modern Art, he went on to build the Menil Collection museum in Houston and became its founding director in 1987. A filmmaker and frequently published art, music and film journalist, Jessica Hundley has directed several documentaries and recently completed her second book, a biography of country-rock legend Gram Parsons.
Úryvok z obsahu knihy ...
Podrobnejšie info

Katalógové číslo

285328

Názov

Dennis Hopper: Photographs 1961-1967

EAN/ISBN

9783836500579

Forma

Tvrdá, s prebalom, lesklá

Autor

Tony Shafrazi; Dennis Hopper

Druh tovaru

Kniha

Rozsah

546

Rozmer

330×440 mm

Stav

Nedostupné

Zľava

0%
Odporúčame mohlo by Vás zaujímať
Zákazníci, ktorí si kúpili Dennis Hopper: Photographs 1961-1967, si z kategórie Fotografia na Literama.sk tiež často kupovali...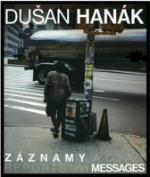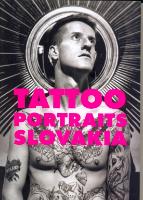 Podeľ sa s nami o svoj názor a my ťa odmeníme vernostnými bodmi. Pomôžeš iným zákazníkom s kúpou tohto titulu. Chceš viac informácií o našom vernostnom programe?
Najprv
sa prihlás,
za kvalitnú recenziu a hodnotenie
Ťa odmeníme
!
Dennis Hopper: Photographs 1961-1967 zatiaľ nikto nehodnotil. Podeľte sa s ostatnými o svoj názor! Možno im tak pomôžete pri ich rozhodovaní.